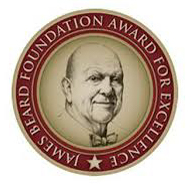 I'm happy to report that my article "Into the Woods" for EatingWell magazine has been nominated for a 2016 James Beard Journalism Award.
The article follows Jeremy Faber, of Seattle's Foraged and Found Edibles, on a mushroom hunting expedition in the Pacific Northwest wilderness. Cathy Whims, chef/owner of Nostrana in Portland, OR, supplied the recipes.
For more on the secretive world and hidden economy of wild mushroom hunting, see my book, The Mushroom Hunters: On the Trail of an Underground America.